The most forofos of the pig usually say that "I like everything about pigs, even the gait !!" and precisely with the gaiters some products obtained from these animals are related, such as the star product for me: the Serrano ham.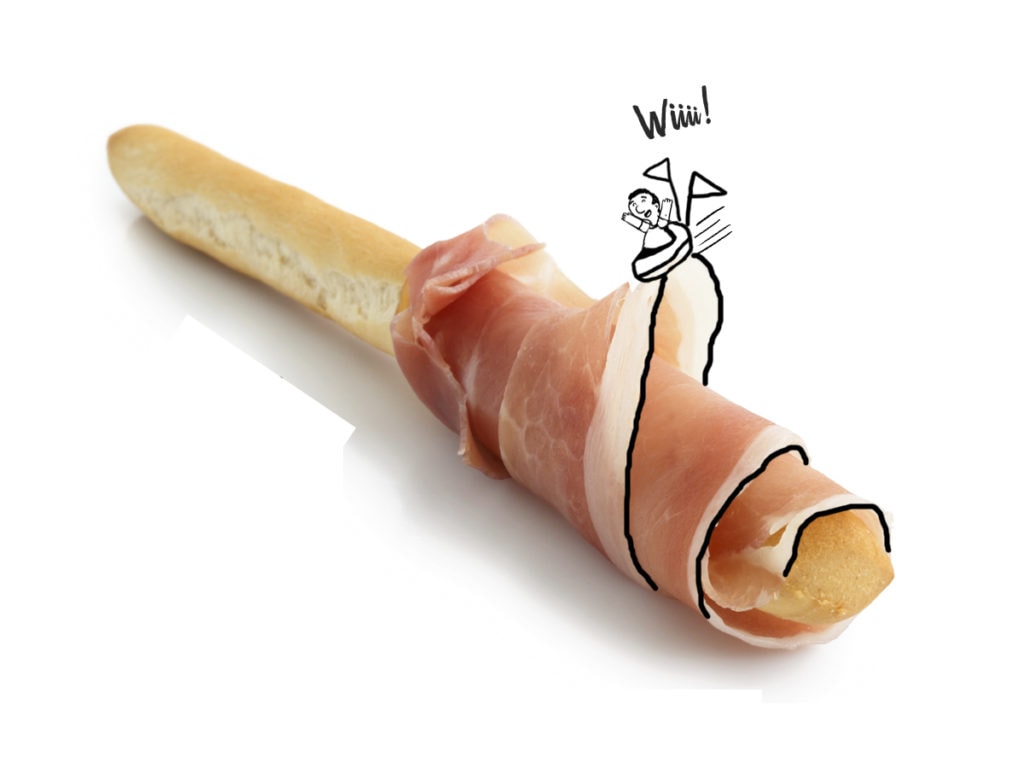 The truth is that I do not know anyone who does not like serrano ham, although some are primed or act as such, when ingesting a part of this product such as the fat it contains, that when the serrano ham is of good quality , it must not be excessive, but neither is it scarce, since it is a very important part when it comes to maintaining its texture, consistency and flavor, and that if it is abundant it can be partially removed before ingesting it although never totally, because the ham Serrano completely devoid of that fat, can lose many of the properties and flavor that I mentioned it had.
Serrano ham, from white or white-coated pork, is in our country an abundant and quality product, although as in everything there are always differences between them, especially if you consider that the final characteristics of that serrano ham they will depend on all the characteristics of the pig from which they come, starting with the good breed and selection of the parents, their upbringing and feeding, their elaboration and, of course, their correct and sufficient drying.
Serrano ham is a traditional food preparation in our country and rare was the family of farmers and ranchers who did not raise, at least, one or more pigs for their own consumption, made their breeding and fattening with the leftovers and helped with the I think it necessary, celebrated the festival of slaughter and elaborated quantity of products, for consumption over extended periods of time and among them, the preparation and cure of the ham.
Not all climates are suitable for curing the ham, it is necessary to have low temperatures in winter, dry air, and not excessive heat in summer, but above all, there should not be an excess of humidity and this is the main cause of not It is a common product in the countries of central and northern Europe, where this excessive humidity prevents the cure of the ham and where, instead of drying, other conservation techniques such as smoking are used.
Perhaps also for this reason, the serrano ham is one of the most appreciated products within our elaborated by these European citizens who discover it when visiting our country or being invited by some acquaintances and neighbors who return home with their provisioning after the holidays .
As I have indicated previously, not all serrano ham is of equal quality and therefore it is important to choose the product well when purchasing it.
There are currently some denominations that tend to guarantee that quality and among them the Denomination of Origin "Jamón de Teruel" stands out, not only for being the first one that was created, but for the extraordinary quality of the serrano ham that it supports.
You can buy serrano ham online through our Gastronomic Spain page and receive it at your home, in all European countries, at prices without competition and with FREE shipping for orders over € 79.99 or € 89.99, depending on the country of delivery