Serrano shoulder, which as I said is a product obtained by curing and drying the front extremities of the white pig, unlike the ham that is obtained from curing and drying the hind limbs of the same pig, is a Very good product and although it does not reach the quality of the ham, it admits like this many uses and recipes for its tasting.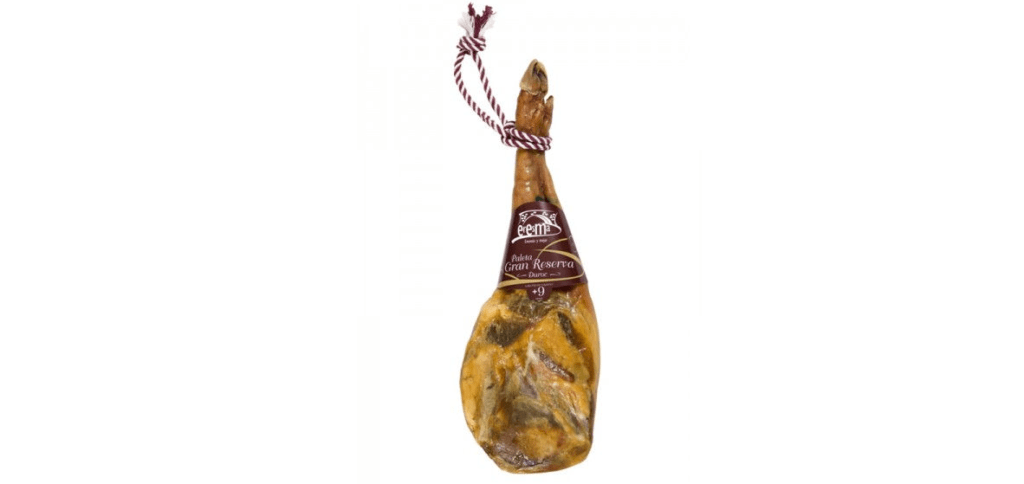 The flavor of the Serrano shoulderis not very different from the ham of the same pig and therefore very good and appreciated its quality.
Its smaller size makes its sale by clubs or pieces smaller or almost non-existent, but if its sale boned in whole pieces, it makes it very easy to cut or slice the Serrano shoulder and therefore easy to consume at home.
This smaller size also makes its consumption faster, so it decreases the risk that, once started, that as in the case of ham, its drying process and consequent hardening accelerates, acquires a very high hardness and consistency , which in itself constitutes an advantage.
You can consume sliced thin slices, which allow you to better appreciate its aroma, either alone or on slices of bread or toast and also accompanied by the traditional natural striped tomato to which extra virgin olive oil is added and to which you can also add something of mashed garlic.
It can also be used as an ingredient or complement in the preparation of a multitude of dishes, be they legumes, such as lentils or chickpeas, as in vegetables of all kinds or in stir fry.
The Serrano shoulder also admits to being passed through the pan after slicing, although to taste it, the ideal is to use the less cured parts of the Serrana Palette, since the healed ones are usually very salty after this process.
A couple of recipes to taste the Serrano shoulder, very simple and tasty.
The first is to prepare a sandwich with fried pork secret steaks and on them some slices of Serrano Paleta, all inside a muffin, or a sandwich, as desired. It is a very good and tasty snack.
Another simple recipe to make is to place a few slices of Serrano shoulder on some slices of bread and on them some slices of goat cheese curler and introduce them in the oven. The result is very delicious canapés that will make you look good with your guests.
As you can see, the Serrano shoulder is another product of the pig, of great quality and that deserves to be tasted, especially if its good value for money is taken into account.
You can buy Serrano shoulder, whole or boneless online through our Gastronomic Spain page and receive it at your home, at prices without competition and with free shipping for orders with a total amount greater than € 79.99 or € 89.99, depend