Spanish cuisine's most traditional recipes contain some gems like its broths and stew pots. Typical autumn and winter dishes that are not only delicious but also give you that energy boost. One of the ingredients, which we consider indispensable when making these stews, is the Iberian ham bone.
The knuckle, which lies under the hoof and includes a lot of Iberian ham and bacon that could not be removed during the ham cutting, is what we most often refer to the Iberian ham bone. Although it may not seem like much at first glance, it is unquestionably a real gem.
Even though Gastronomic Spain sells a large range of broths, we attempt to prepare our own whenever we have the time. It is a dish that is frequently served from the end of October to the beginning of March, and you can also use it to incorporate it to other stews or casseroles. Chicken and ham flavour are the most widely consumed broths.
Chicken and Iberian ham bone broth recipe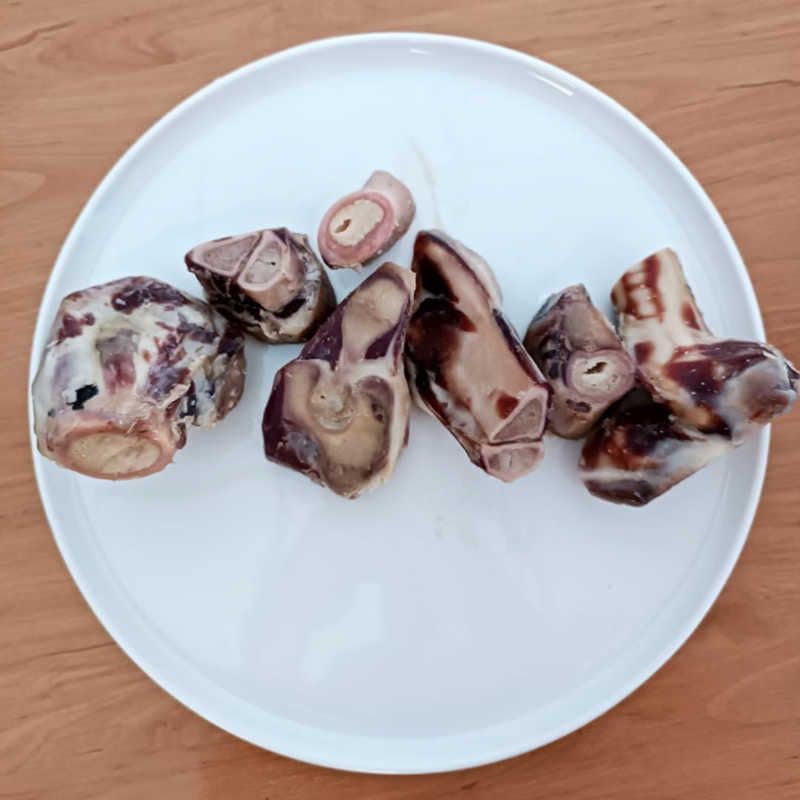 Simple ingredients for this type of soup include: one chicken carcass, two ham bones, one carrot, half an onion, and a small amount of the green stalk from a leek.
Preparation is quick: fry the onion in a little olive oil until it is dark brown in colour in a big pot. Then, place the chicken carcass, peeled carrot, and Iberian ham bones in it. Let them cook thoroughly and slowly, until they release their juices well. Once all the ingredients are well fried, add water up to the top and the leek stem leaves. You'll notice that the water has a dark brown colour at first and will get darker as it cooks. We recommend cooking it for at least an hour and a half. Unlike other broths such as seafood or fish flavour, the chicken and Iberian ham ones get better the longer they are cooked.
After this time, strain the contents of the pot through a sieve or a clean cloth. This facilitates the removal of the fat and stops any small chicken bones from passing through. You'll notice that the entire bone and also the marrow from the inside has completely vanished. It is best to bring the resulting broth to a boil, in order to easily degrease it and add salt, if necessary.
Good trick: remove all the cooked chicken and ham meat that has been left on the bones. Make sure there are no bones present, then slice the food extremely finely. It can be blended with a little broth or water, or it can be added right to the soup. Once pureed, add them to the broth; it will be very flavourful and will be significantly thicker in texture. Everything here is used to the fullest!
This Iberian ham and chicken broth is not only used to be served with noodles. Whether you are cooking lentils or a beef stew, it is also ideal for intensifying the flavour of your food. In addition, for those extra cooking dishes, you can simply add the Iberian ham bone and let it to flavour the dish together with the other components.
So, are you up for making it? If you don't know where to find ham bones, Gastronomic Spain can send them to you anywhere in Europe. There are no excuses for not enjoying these delicious homemade dishes!