In another article I referred to Nougat as a typical Christmas sweets in Spain and that thanks to the large number of tourists who visit us and return to their country delighted with our gastronomy and the number of Spaniards that are spread all over the world and that, how could it be otherwise, they long for their traditions, they are getting to know and spread their consumption in many countries.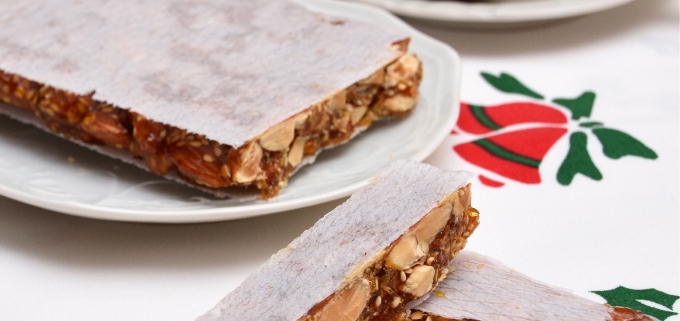 But it is not only the Nougat the only traditional Christmas candy in our country.
There are many Sweets that are traditionally consumed at Christmas and some of them not only at Christmas but at many other times of the year.
Who has not heard of polvorones? Polvorones are other typical Christmas sweets and their consumption is widespread in almost all Spanish homes.
The polvorón is a sweet consisting of a small cake or cake, made with flour, butter and sugar and baked. Its name is due to the fact that when it is chewed it becomes powder inside the mouth, producing a very unique sensation.
Another typical product within the Christmas Sweets are the mantecados, among which they enjoy greater fame are those of Estepa or Estepeños and those of Antequera.
The mantecados are another of the Sweets of habitual consumption in these Christmas dates in most of the Spanish homes.
The shortening is a product with some fundamental base ingredients equal to those of the polvorón, and that as I have already said are flour, lard and sugar, to these products others are added, which vary according to the different recipes, such as Almond, coconut, extra virgin olive oil and others, which make it a different sweet.
Another product of the typical Christmas sweets are marzipan.
I already said when referring to nougat, that marzipan was one of the usual ingredients in the composition of many types of nougat, apart from that of Alicante and Jijona, but it is also consumed alone, forming figurines that constitute miniatures of animals, such as rabbits, snails, fish, etc. and other geometric or vegetal forms and to which they are given a final toast different from the treatment they receive when they are an integral part of the nougat, except in the case of the Cádiz Bread, which is also subject to a final roasting.
Finally, other typical Christmas sweets are the peladillas and the garlands.
In both Sweets the base products are the same, the almonds and the sugar that covers them, but with different treatment of the latter.
You can buy all these Christmas sweets online through our Gastronomic Spain page and receive it at your home, in all European countries, at prices without competition.